DIY Painted Mason Jar Vases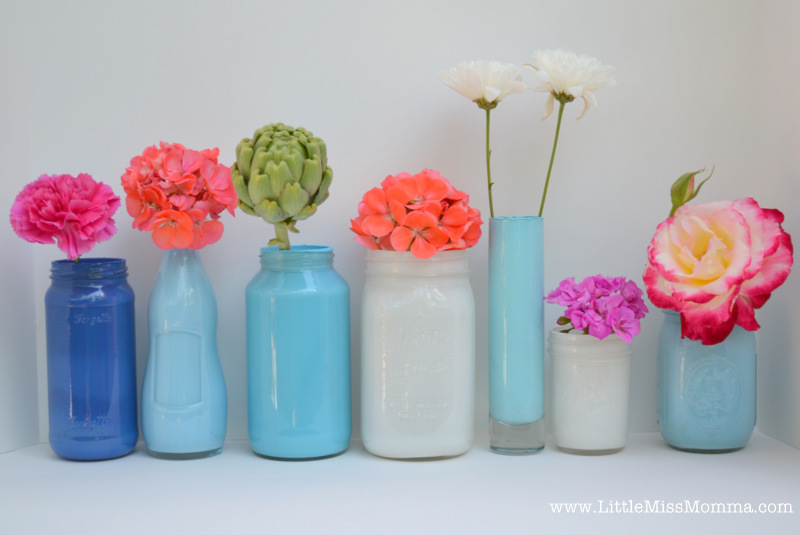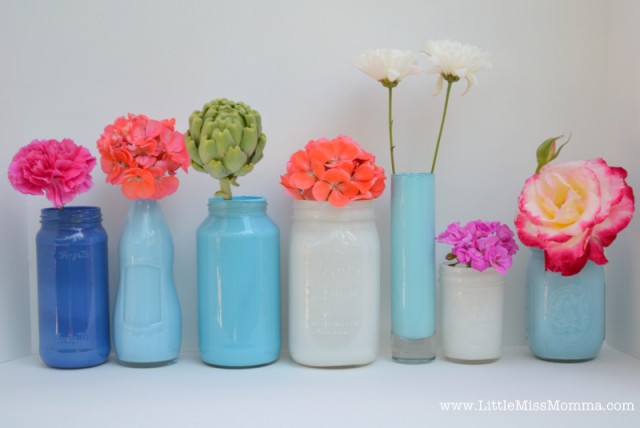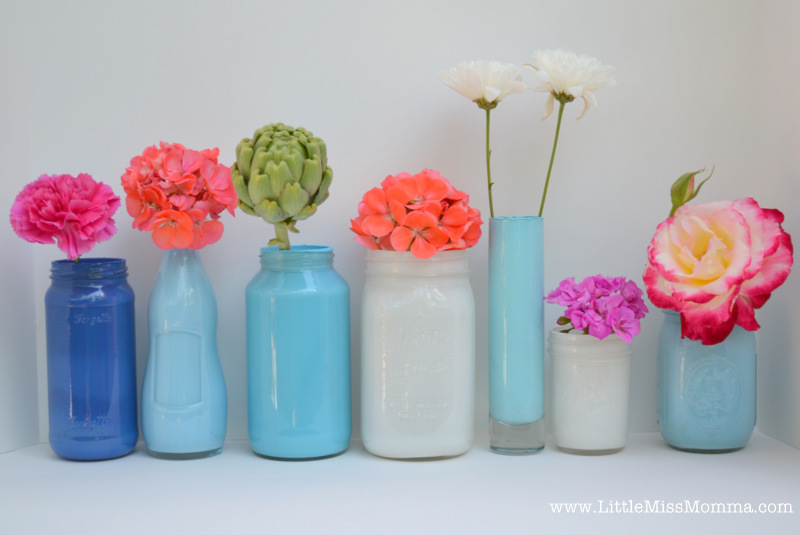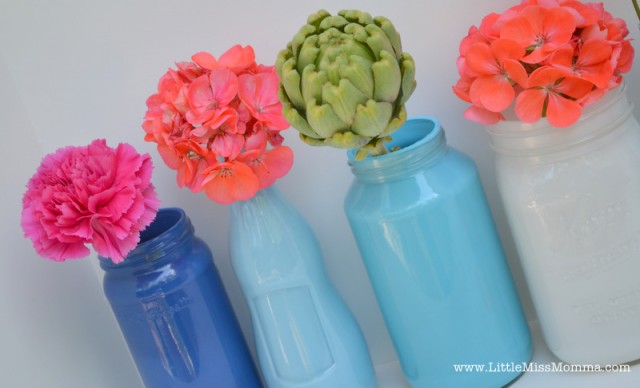 These pretties have been on my to-do list for months now. With the outdoor dinner party I'm throwing this week, I knew now would be the perfect time to give painted jars a try for the tablescape center pieces.  After seeing these jars on Pinterest, I knew I liked the jars in different shades of the same color–I decided to go with blues.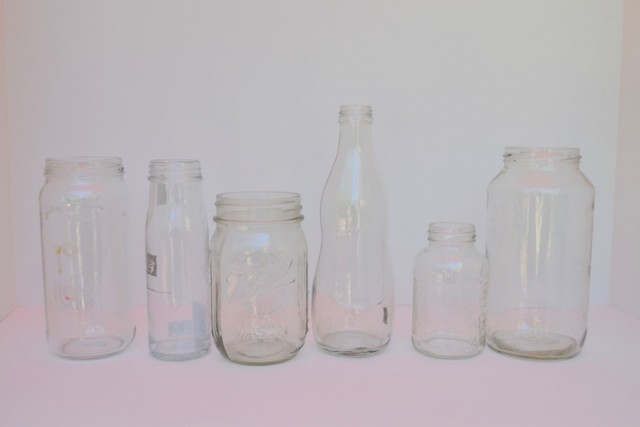 My saved up jars with the labels removed.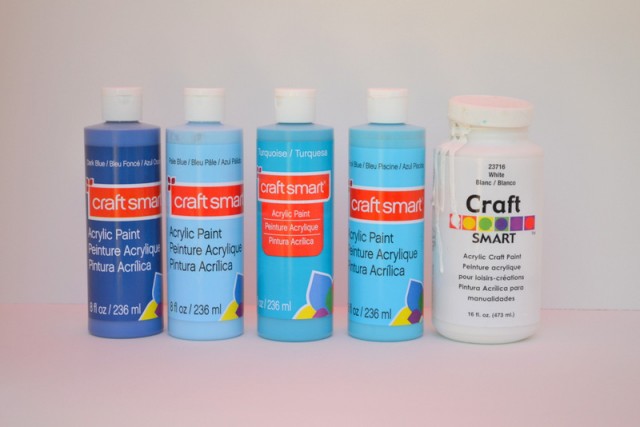 Shades of blue acrylic craft paint, and white so that I could dilute any of the colors to a lighter shade.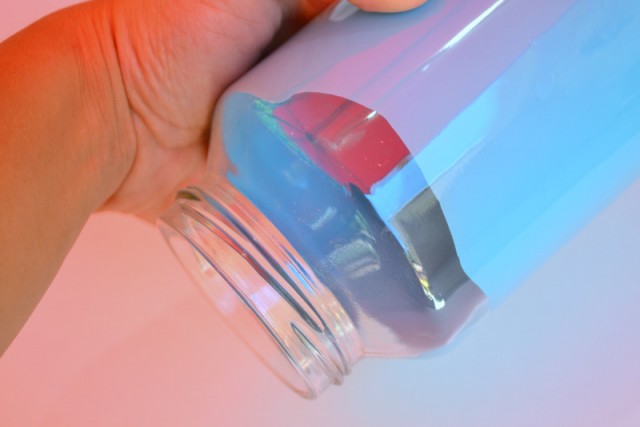 First I squirted a generous amount of paint directly into the bottom of the jar (approximately 1/2 an inch). Then I turned the jar mostly upside down and twirled it slowly until the paint covered the entire inside of the jar.  Why paint the inside of the jar, rather than the outside, you ask?  Well, I learned my lesson with my mason jar Give Thanks tutorial. I painted the outside of these jars and then learned just how easily the paint scratched off when touched or bumped–this won't happen if you paint the inside.  Acrylic paint is water based, so if you paint the inside of your jars you won't be able to fill them with water without the paint washing away.  So this site  suggests putting a paper cup in the bottom first if you want to use the jars as a vase.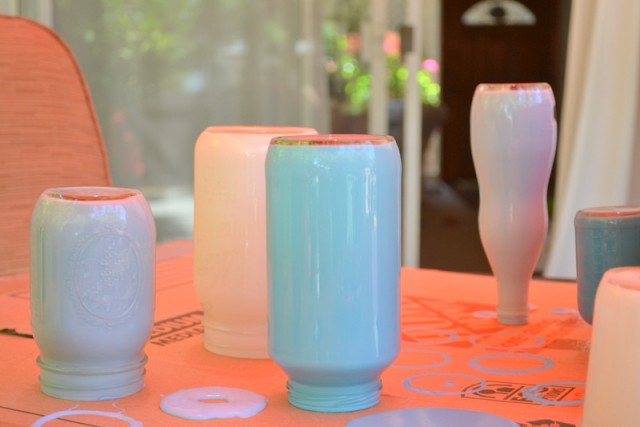 Once the entire inside is covered in paint, turn the jars upside down on thick cardboard so all the excess paint can run out–there will be quite a bit.  You will want to move your jars every 10-15 minutes so that the excess paint can escape.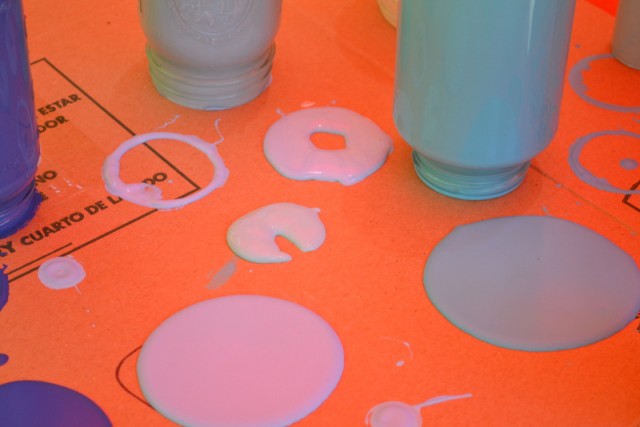 Once you feel that a majority of the excess paint is gone, turn the jars upright and continue to let them dry for a few hours.
Again, because we're using acrylic paint, if you accidentally get any smudges on the outside of the jars you can simply scratch it off with your fingernail. Next I cut some fresh flowers from my patio and stylized the jars. Later this week, I'm going to use the jars down the center of the table for my dinner party (remember that gourmet club I'm in here).