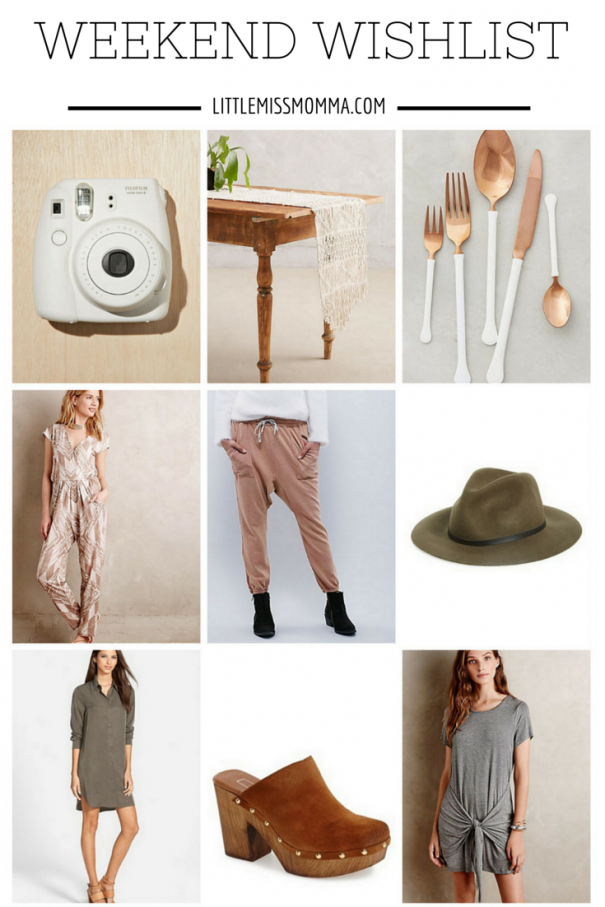 1  //  2  //  3  //  4  //  5  //  6  //  7  //  8  //  9
1. Instax camera–been on my wish list forever.
2.  This table runner is on mega sale right now, and its gorgeous!
3. I am in desperate need of new cutlery and I've been keeping my eyes open for the perfect set–this could be it!
4. This one is wishful thinking.  Because this romper is perfection…if only I looked cute in a romper.
5. These sweats. Every. Single. Day.
6. Perfect hat to transition into fall.
7. Shirt dresses are where it's at.  And this one comes in a bunch of colors.
8. The PERFECT clog!
9. Hello dress that I will wear every day of my life.
I'm Ashley. Sometimes I craft, occasionally I cook, everyday I write, and I'm always Momma. This is my blog. I keep it real while still seeing the rainbows and butterflies in all of life's lessons.
Latest posts by Ashley Stock (see all)