A BIG thank you to Erik Hokom of AshAndErik.com for photographing this look.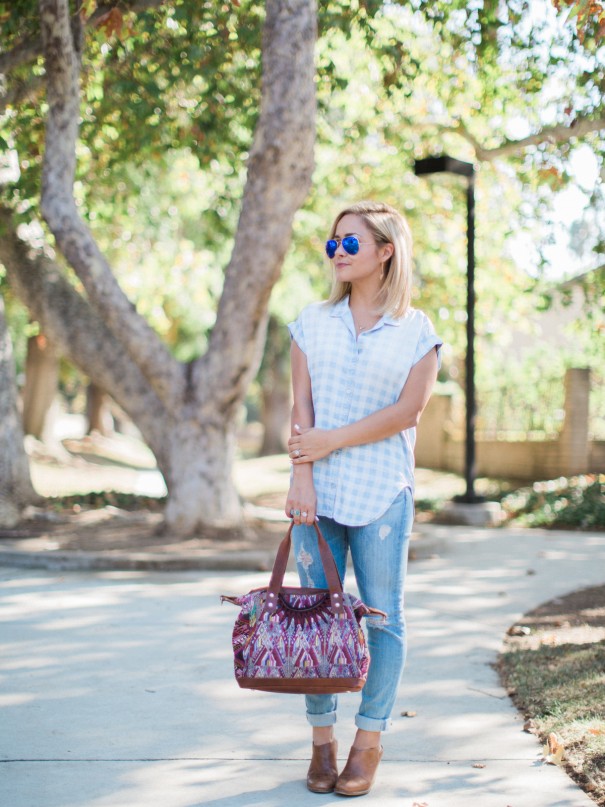 Sonia Caryall Bag c/o: Nena and Co. It's the absolute PERFECT size!
Use the code: school15 to get 15% OFF the Nena and Co. Shop for a limited time!
Glasses  //  Mules  //  Boyfriend Jeans  //  Top  //  Rings
Binge Watching: Gilmore Girls and Blue Bloods.
Craving: Watermelon with lime.
Lunching: Starbucks Bistro Boxes: thai peanut chicken wrap. This wrap is no joke you guys! So yummy!
Doing: Puzzles. Yes, I'm serious.  Lacey and I spent an evening this week putting together a 750 piece donut puzzle…because sometimes you need to shut off your brain and work on a senseless project.
Obsessing: About finding the perfect living room rug without breaking the bank.
Loving: My new Kindle Paperwhite.  It was a gift from a dear friend and because of the convenience, I'm now reading more than I have in years!
Reading: What Alice Forgot (just finished, and WOW), Big Little Lies (another WOW), The Husband's Secret (and seriously, another WOW) and everything else Liane Moriarty has written. She's a recently discovered author for me and a fast favorite.  Her writing and her characters resonate so much for me!
Wanting: This. And this. And this. Oh, and these.
Pinning: Ideas for furnishing our new loft.
Dreaming: Of a toasty fireplace, the sound of rain and hot chocolate with marshmallows…is it fall yet?
Writing: About the boys and their milestone first days of school this week.
Crafting: Teaching myself how to weave and crochet granny squares.
Listening: To this album, ALL. THE. TIME.
Wearing: boyfriend jeans and muumuus every day.
Needing: New ankle booties with a heel for fall.
Planning: Our second annual cousins Halloween party.
Trying: To "remodel" our master bedroom by ourselves…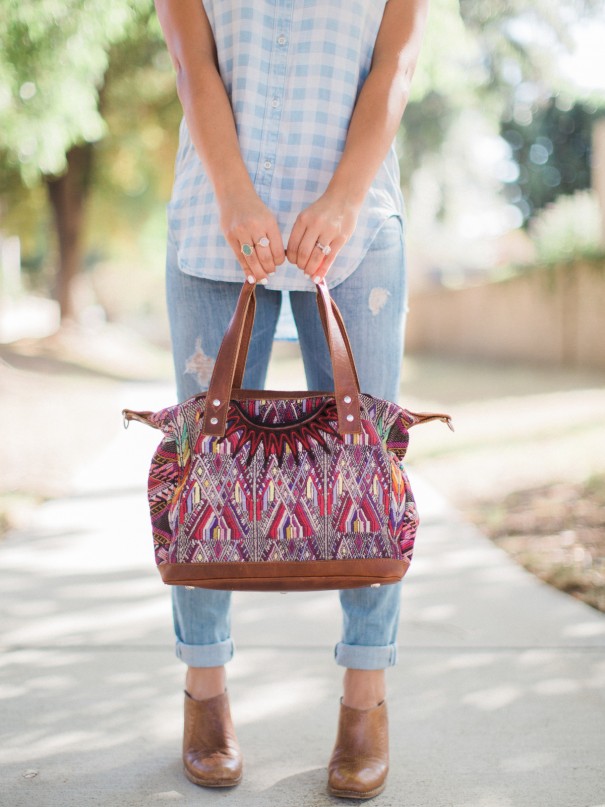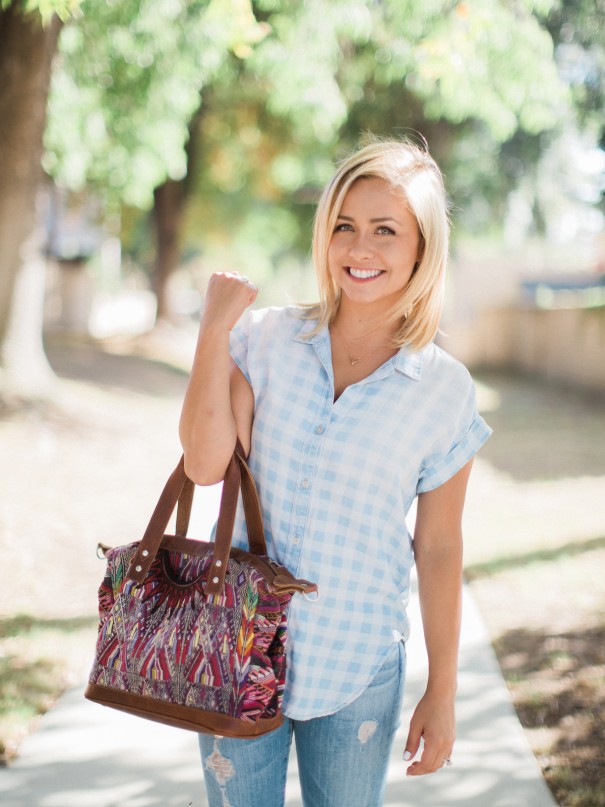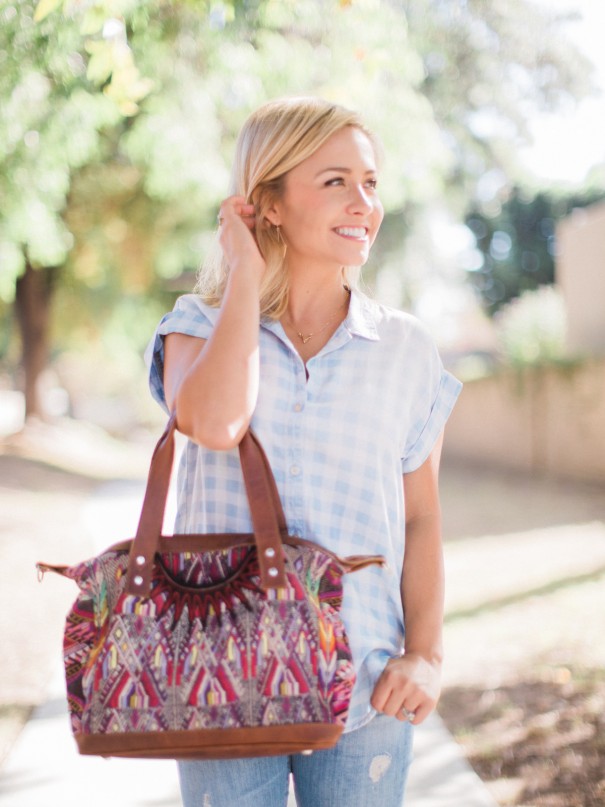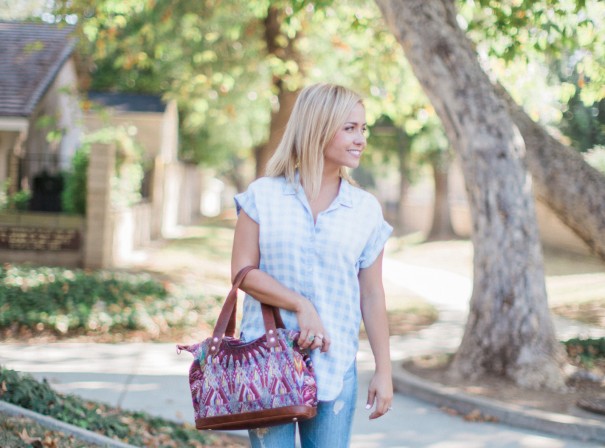 Another BIG thank you to Erik Hokom of AshAndErik.com for photographing this look.
You can find Erik on Instagram: @hokomphotography
And facebook: Hokom Photography
I'm Ashley. Sometimes I craft, occasionally I cook, everyday I write, and I'm always Momma. This is my blog. I keep it real while still seeing the rainbows and butterflies in all of life's lessons.
Latest posts by Ashley Stock (see all)