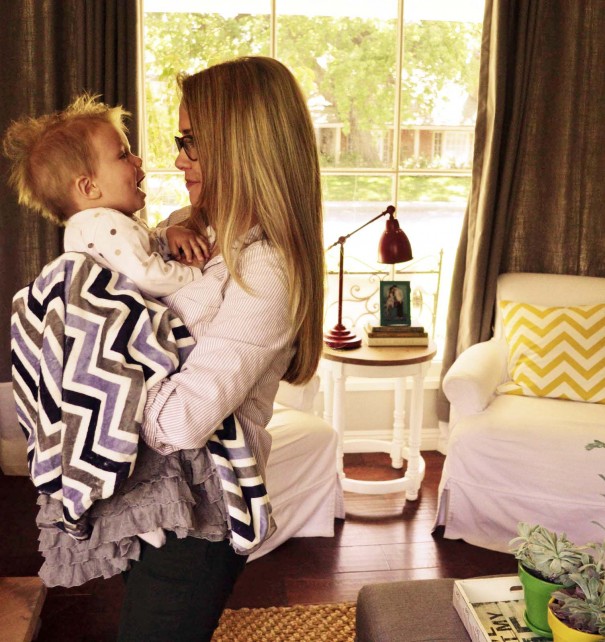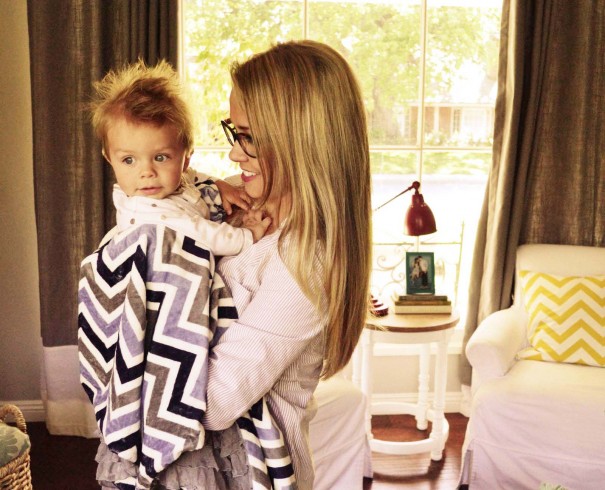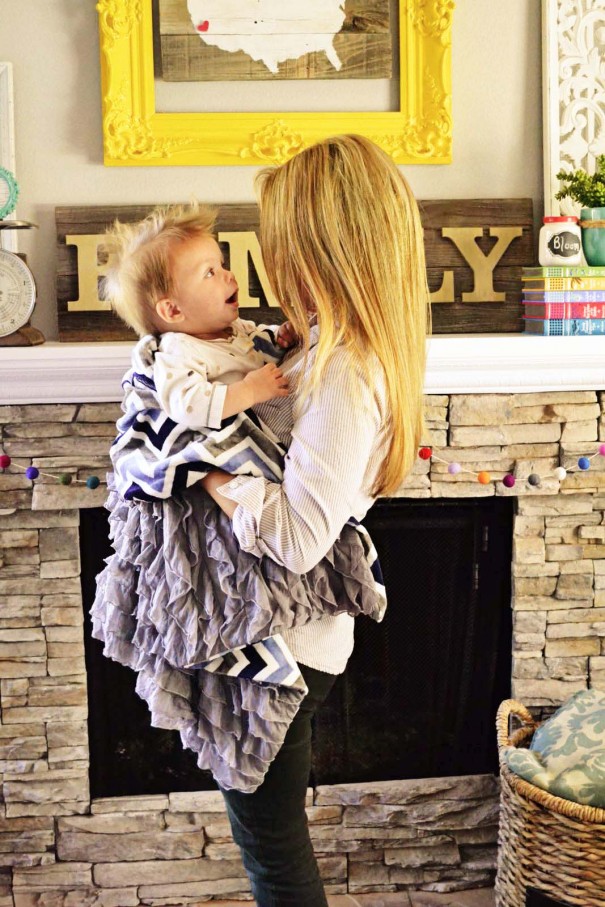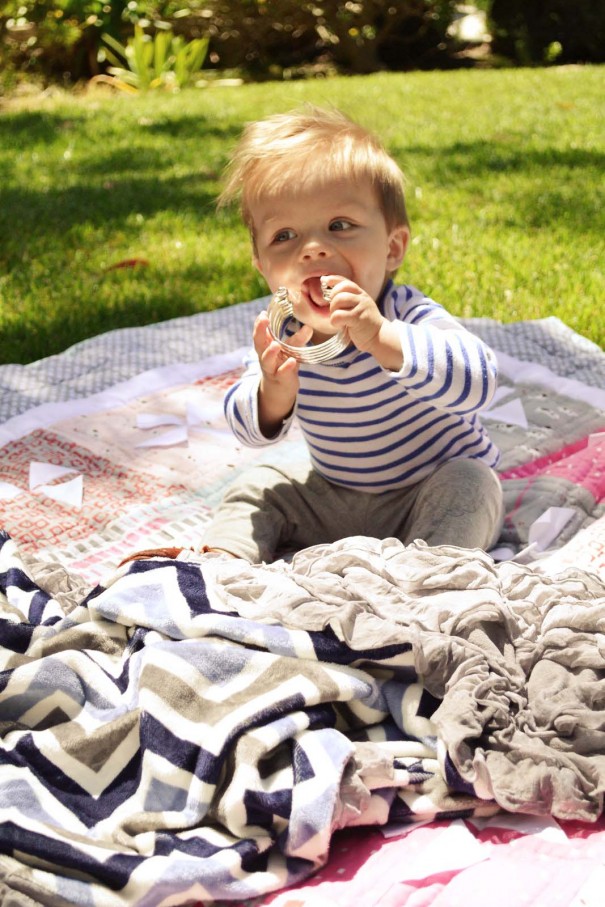 Sawyers ruffle blankie c/o: Tulip Taffy.
Quite possibly the softest, most cuddly and elegant blanket we own.
Sawyer loves it–and so does his Momma.
Sawyer turned 9 months old last week. And I can hardly believe it.
He's at that age now where every day it feels like there is another milestone;
something new that he is adding to his repertoire of uber cute and awesome.
Sometimes it feels like its happening so fast,
and I find myself in a whirlwind of making lunches, 
wiping noses, and quieting tantrums
while still trying my best to find the silver lining in the little moments when things are still and quiet.
But things are rarely quiet and never still around here.
Because in those rare moments when life does settle down,
and both kiddos are occupied or asleep…
in those moments I always rush to busy myself.
Because being still makes me anxious.
About my "list".
About those obligations.
About not having enough time.
But dang it, it's important to be still.
It's a skill to be practiced.
An artform to be mastered.
And right now, I'm a novice.
Any tips or tricks?
***
Daily quotes:
Stand in your own space and know you are there. –Mary Engelbreit
Stop the glorification of busy. (paraphrased from a favorite talk of mine)
I'm Ashley. Sometimes I craft, occasionally I cook, everyday I write, and I'm always Momma. This is my blog. I keep it real while still seeing the rainbows and butterflies in all of life's lessons.
Latest posts by Ashley Stock (see all)