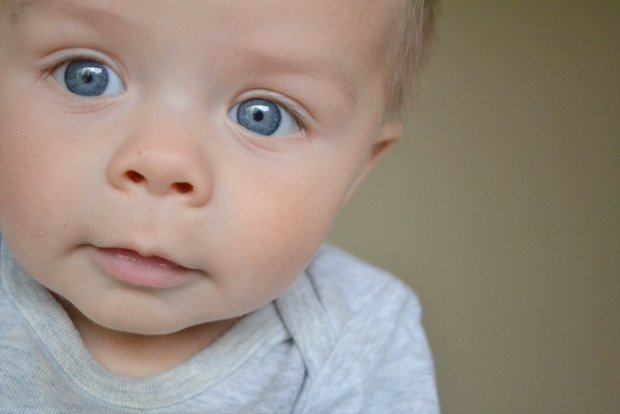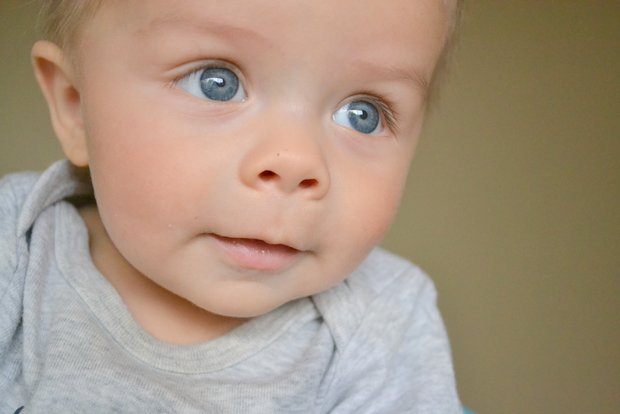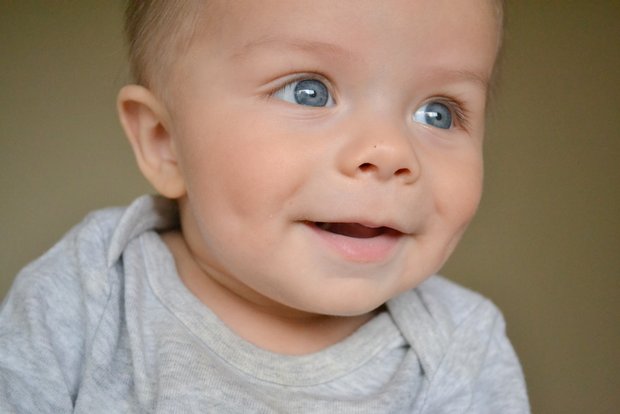 After Wesley was born I remember Ben and I always being filled with eager anticipation for our new baby boy to achieve his next milestone.  He was our first, and as a result we were overcome with excitement at the thought of watching him experience all his "firsts".
His first bath.
First tooth.
First giggle.
First steps.
And so on.
However, whenever these milestones arrived, I remember that all too often I was a bundle of nerves. I remember having a smile on my face while simultaneously searching the internet about his latest milestone to make sure everything was going as it should.
Should he be teething this early?
Why hasn't he rolled over yet?
Oh no, did I give him too much rice cereal on his first try?
I felt like I was always messing up.
Always falling short of the expectations of the inter-webs.
Falling short of some ridiculous idea of perfection I had created in my mind.
I was Googling.
And panicking.
And comparing.
When I should have been trusting my instincts.
When I should have been listening to my Momma gut.
Because despite her young years, that Momma-gut is one wise cookie.
And she'll steer you in the right direction quicker that a Yahoo message board.
That's something I've learned the second go around.
So although Sawyer's "first rice cereal" experience was all smiles at first…
When it ended it tormented crying and gas all night long,
I decided to trust my gut.
Without panicking.
His little tummy just isn't ready quite yet.
And I don't need a book to tell me that.
Soon enough my little man, soon enough.
We're in no rush this time around.
What Momma-Instincts have you trusted lately?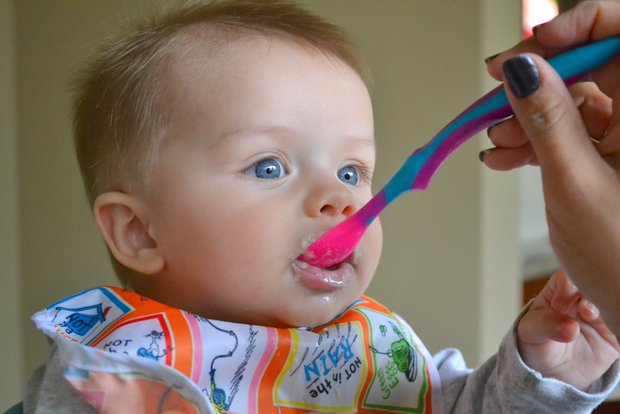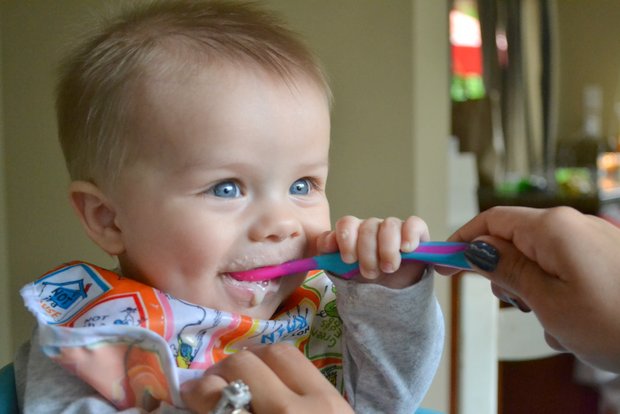 I'm Ashley. Sometimes I craft, occasionally I cook, everyday I write, and I'm always Momma. This is my blog. I keep it real while still seeing the rainbows and butterflies in all of life's lessons.
Latest posts by Ashley Stock (see all)