As promised, I'm unveiling the massive Silhouette Black Friday discounts.  See below for details about how you can score a Silhouette Cameo or Portrait at a super low price. Be sure to use the code: LMM at checkout.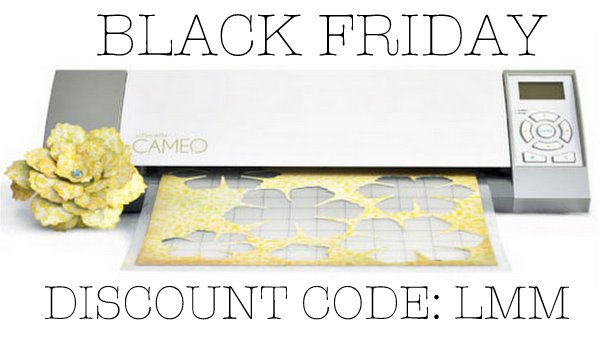 A 1 Silhouette CAMEO® plus 1 copy of Silhouette Studio® Designer Edition (MSRP $349.98) for $229.99
1 Silhouette Portrait™ for $179.99
40% OFF* at silhouetteamerica.com (Offer only valid at silhouetteamerica.com). Expires November 30, 2012. Rain checks not available.
*% discount excludes Silhouette CAMEO®, Silhouette Portrait™, downloads, download cards, subscriptions, and gift cards.
The promo codes will be valid Nov 23-Nov30 (it will start at midnight on the 23rd EST and end on Nov 30 EST).
 WINNER of the Silhouette Portrait giveaway is:

I'm Ashley. Sometimes I craft, occasionally I cook, everyday I write, and I'm always Momma. This is my blog. I keep it real while still seeing the rainbows and butterflies in all of life's lessons.
Latest posts by Ashley Stock (see all)