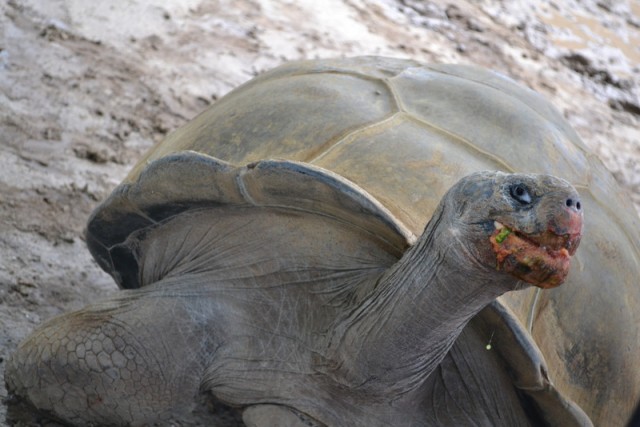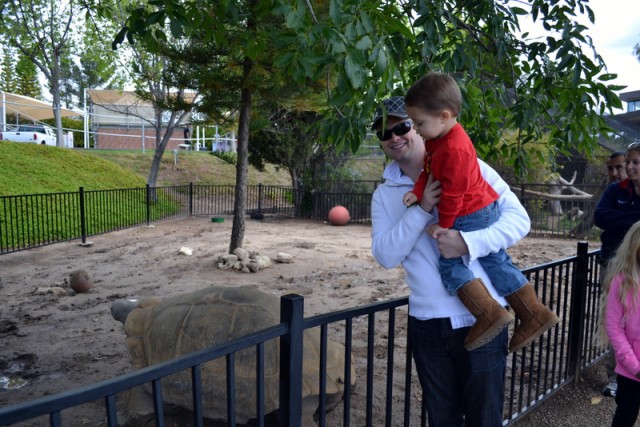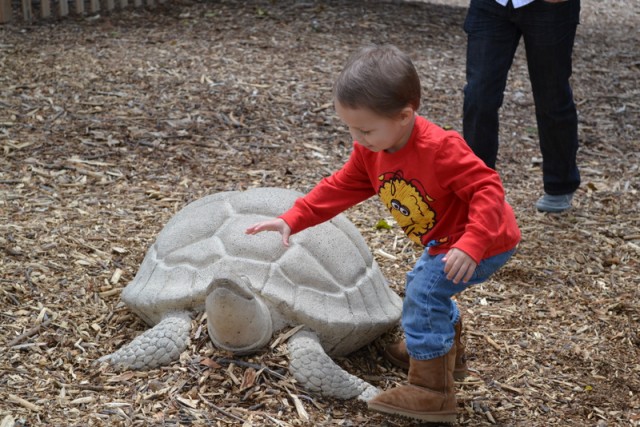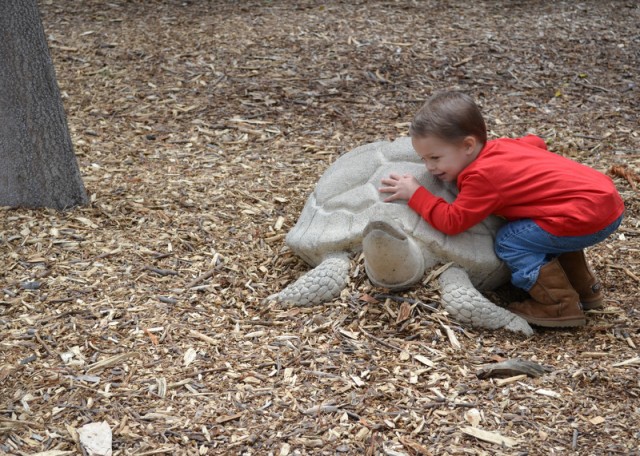 You can read about Lil W's week without a smile here.
Once upon a time we went to the zoo and met a 500 pound,
82 year old tortoise with a mouth strong enough to bite off your arm.
While this tortoise had a face that I will surely be seeing in my nightmares,
Lil W was able to see past his rough and creepy exterior, and became smitten with the giant right away.
But toddlers aren't allowed to pet appendage removing tortoises,
so Lil W found the next best thing he could cuddle up with.
And he gave that cement turtle the biggest smile and hug he had mustered up all week.
Fun wiff turtle Momma, so fun. -Lil W
What cute thing has your kid said lately?
I'm Ashley. Sometimes I craft, occasionally I cook, everyday I write, and I'm always Momma. This is my blog. I keep it real while still seeing the rainbows and butterflies in all of life's lessons.
Latest posts by Ashley Stock (see all)