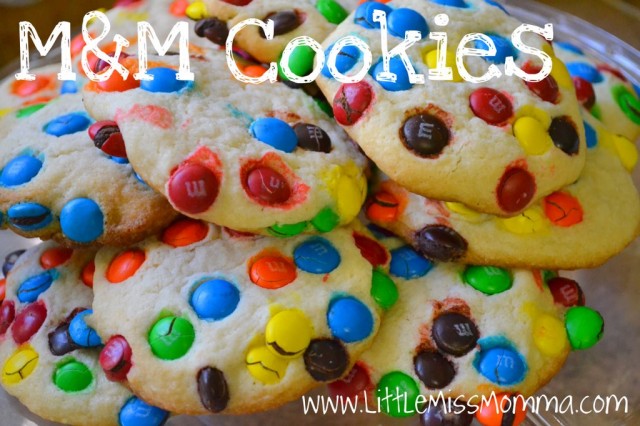 M&M Sugar Cookie Recipe
Soft, chewey, mouth-watering goodness
By Little Miss Momma's Momma
When Ashley was a little girl two of her favorite things to do were to go shopping at the mall… and get a BIG cookie.
She always picked the M&M sugar cookie.  Then she would eat all the M&M's off of it first.  Her little face would be covered with all the colors of the candy melts.
It is funny how history repeats it self.  Now Lil W does almost the same thing…almost.   As soon as he's bitten off all the M&M's, he turns himself into the Cookie Monster and crumbles the cookie into a billion bits while yelling Cookie-Cookie yumm yumm yumm!
I've had a hard time finding just the right recipe to duplicate the wonderful shopping mall M&M cookies, and I think this one comes pretty close:
I used the Sugar Cookie recipe found in Americas Test Kitchen Family Baking Book on page 158, and then I added some of my own touches.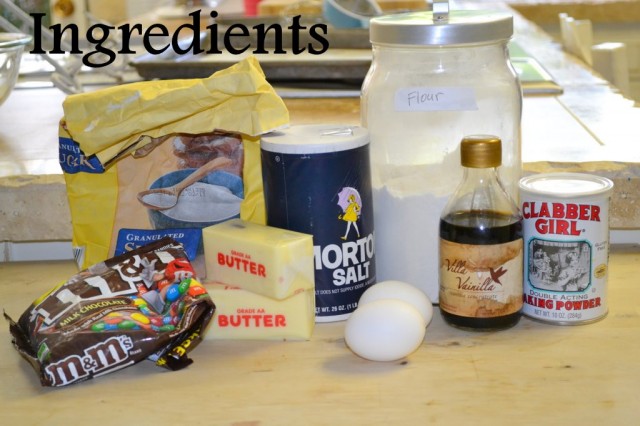 1 and 1/2 cups sugar
2 and 1/2 cups all purpose flour
1/2 teaspoon baking powder
1/2 teaspoon salt
1 and 1/4 sticks unsalted butter, softened
2 teaspoons vanilla
2 large eggs
3 cups M&M's in place of the 1/2 cup sugar in the books recipe calls for
  Preheat oven to 350 degrees.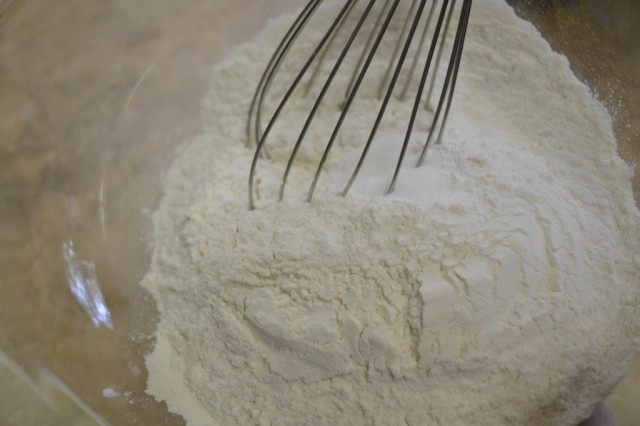 In a small bowl whisk together the flour, salt and baking powder and set aside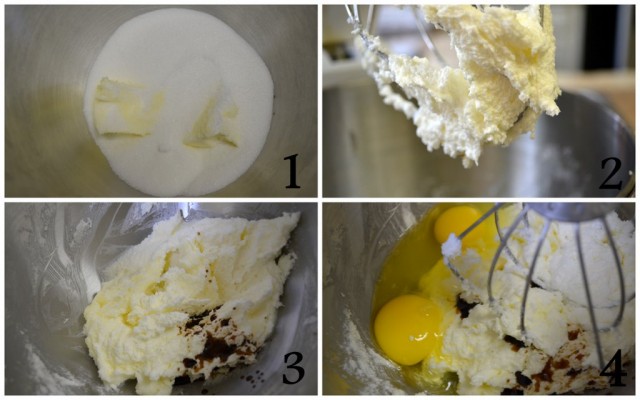 1.  In a large bowl, beat on medium speed the soften (room temperature) butter, and sugar.      2.  Until creamy, approx 3 to 6 minutes
3. add vanilla      4.  add eggs and beat until well blended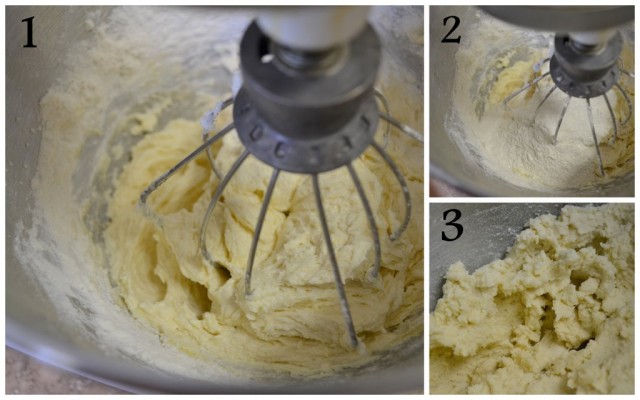 1-3.  slowly add the flour a little at a time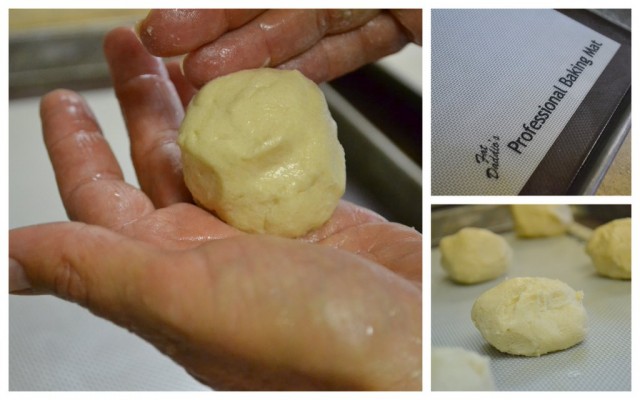 Prepare cookie sheets with parchment paper or baking mats. I love baking mats.
Wet your hands and roll about 1 and 1/2 – 2 tablespoon of cookie dough into a ball and place on cookie sheet
Be sure to leave plenty of space between cookies. I only put 8 cookies per cookie sheet
You may need to wash and wet your hands after three or four balls to avoid the dough sticking to your hands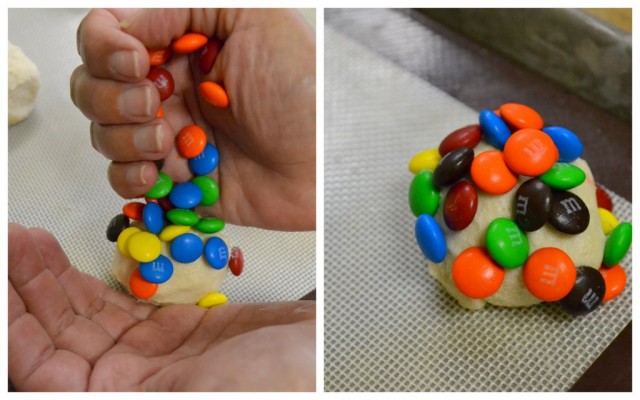 Wash and dry your hands.  Place as many or as few M&M's as you like to each ball. As you can see we love M&M's.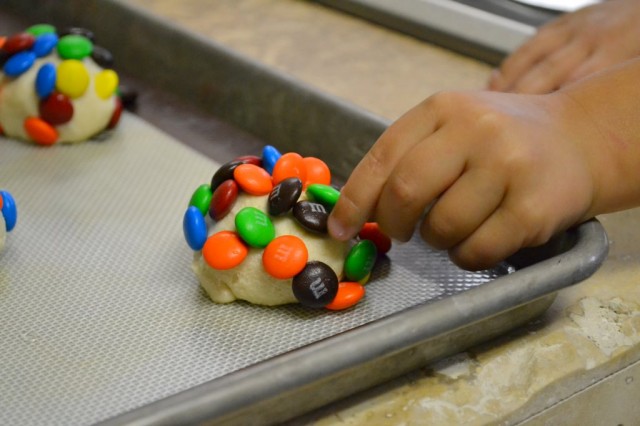 Little W couldn't resist sneaking an M&M while Monkey baked.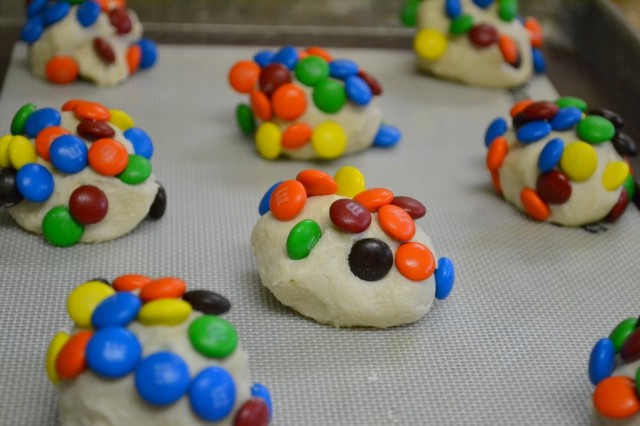 Bake for 10 to 12 minutes.   Let cookies cool on baking sheet for 10 minutes.  They will be soft and yummy!  Eat and enjoy.
Make some for your little Cookie Monster.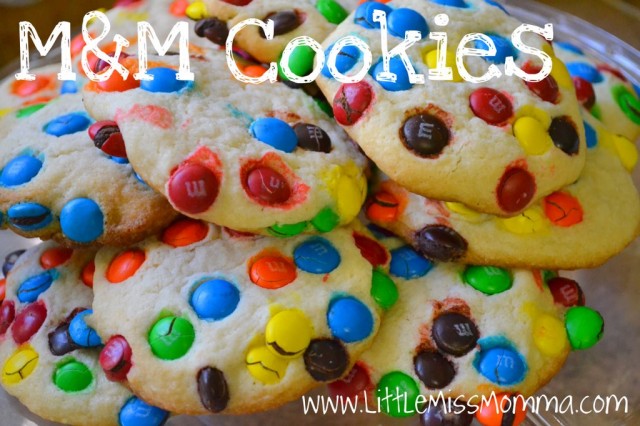 Click here for more posts by LMM's Momma.
[easyrecipe id="10292″ n="0″]
I'm Ashley. Sometimes I craft, occasionally I cook, everyday I write, and I'm always Momma. This is my blog. I keep it real while still seeing the rainbows and butterflies in all of life's lessons.
Latest posts by Ashley Stock (see all)